The first-ever J Turner Research Summit will take place on Dec. 9-11 at the Four Seasons Resort in Scottsdale, Arizona. Intentionally designed to be different from the traditional industry conference, the Summit will be free of vendors and will focus on data worth knowing for apartment executives, investors, analysts and developers.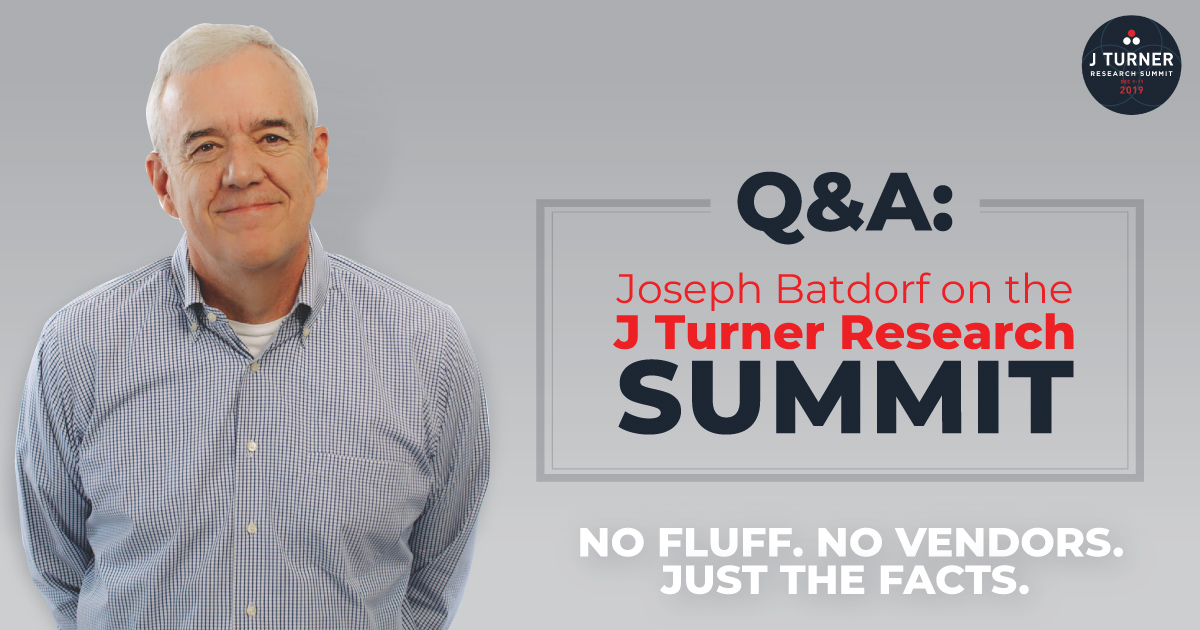 In this Q&A, we talk with Joseph Batdorf, president of J Turner Research, about why he decided to launch the Summit and what exactly is in store for attendees.
Why did you feel compelled to launch the Summit, and what makes it different from other conferences?
Batdorf: It wasn't that long ago in this industry that people were making decisions about who to lease to based on their gut. They were making decisions about how much the rent should be based on their gut. But those days are gone.
Smart operators are using data and research as the foundation of their decision-making processes, and we believe there is a real hunger for research- and data-focused content. We also feel this type of content is best delivered in a setting that's different from your typical industry conference.
We won't have vendors vying for attendees' attention. There won't be tons and tons of sessions spread out over a large space. There won't be sponsors' messages or a rah-rah type of atmosphere.
The Summit will be a small, intimate setting with content focused on data- and research-based insight into where the industry is going in 2020.
What can attendees expect from the Summit?
Batdorf: This will be an intimate experience where they can hear directly from experts and ask questions of these experts. It will be much more of a one-on-one atmosphere than they will see at other events.
It will be a chance for attendees to learn from industry thought leaders and journalists, and to dive deep into the state of our economy and the trends we're predicted to face in the future.
Omar Johnson will be our keynote speaker. He's the former CMO at Beats by Dre and a former vice president of marketing at Apple. Adweek has called him a "Brand Genius," and Business Insider named him one of the "Most Innovative CMOs." He's extremely impressive and will provide great insight into building a business and a brand.
Another speaker from outside the industry will be Tricia Wang. She's known as a technology ethnographer, and she'll share her perspective on data and how it affects human behavior. She's really good at outlining why companies make bad decisions even in an age when decision-makers are armed with unprecedented amounts of data. She'll talk about the importance of using "thick data" – meaning unquantifiable insights from actual people – to make good decisions.
That's not all, though – we're going to be fed well and entertained by one of the top up-and-coming comedians in the country, Ryan Hamilton, all while taking place at a world-class hotel in Scottsdale, Arizona.
Why Scottsdale and the Four Seasons?
Batdorf: Scottsdale has great weather at that time of year, and the Four Seasons is a beautiful and relaxing setting.
This resort is perfect for what we're trying to create. Our goal is not to see how big this can get. We want to have about 100 attendees and give them a chance to interact and learn from thought leaders and business leaders in an intimate setting.
On top of that, there's a great pool at the hotel, and there's great hiking in the area. The Four Seasons has wonderful food. It's a great chance for our attendees and their families to unwind before the crush of the holidays.
To put you on the hot seat a little bit: As you prepare for the Summit, what's on your mind about the industry's future?
Batdorf: This industry has been on a tear for the last 10 years. How is this industry – which has just exploded with product, expertise and sophistication – going to act when the tide goes out?
There are very smart people out there who are figuring out what to do about the industry's problems, and those problems range from packaging to bed bugs to leasing parking spots, to what to do with pets and so forth.
But at the end of the day, the winners are going to be those that use data and common sense. They will be the ones who stick to the fundamentals and are smart about the technologies they're using.
One of the reasons we want to do the Summit is that we'll all come away with a better idea of what those things are to keep an eye out for in 2020 and the future.