J Turner Research experts, Mindy Price, VP of Sales, and Nitin Agarwal, Director of Research and Analytics, will share the latest facts and insights on multifamily online reputation and what it means for you. They will be joined by Alex O'Brien, President, Cardinal Group Management, who will provide practical tips on how his teams use data to improve leasing rates and customer service.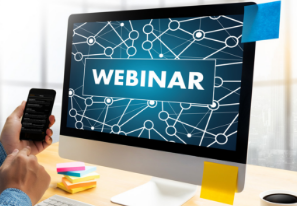 Reputation management drives traffic. There are more than 6,284,841 multifamily reviews on 19+ review sites. Gamification, review gating and solicitation all impact your reputation strategy. Residents continue to rely heavily on online reviews to make their leasing decisions. In 2018, 39,000 residents stated that 52% of their decision to lease at a property is based on online reviews. Manager responses have emerged as deal breakers in prospects' decision making. What does all this data mean for you?
Join us to learn more about:
The performance of review sites and ILSs.

How gamification, review gating, and review solicitation impact you.

The importance of having a metric to measure and track your online reputation.

Responding to online reviews, why you should and how to do it.

Practical tips on how to use data to drive traffic and improve leasing rates.