Companies engaged in facilitating guest hosting have put forth different business models to seek participation from owners and management companies. J Turner Research in association with the National Apartment Association conducted an exclusive study for the 2019 NAA Apartmentalize Conference. This study was aimed at determining resident attitude towards short-term rentals and understanding companies' experience with short-term rentals - risks, opportunities, and challenges. The NAA staff attorney shared the legal and regulatory issues to be considered to mitigate the risks associated with participation in this model.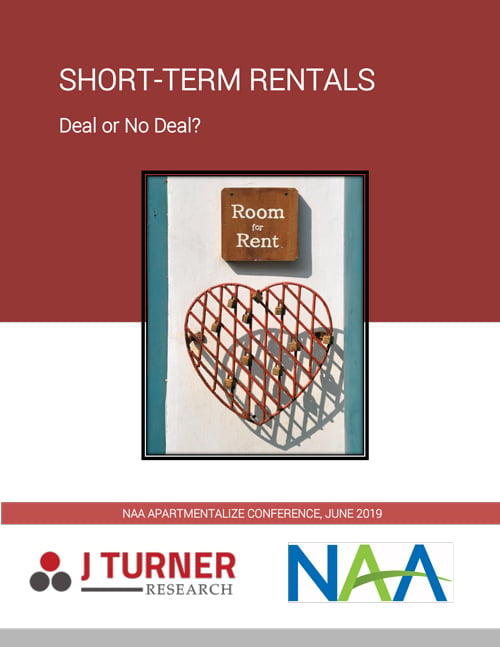 We quizzed over 12,000 residents on their willingness to live in a community that allowed short-term rentals for a day/week and found that 19% of residents are strictly opposed to it. In conversation with multiple companies, the model of partnering with turnkey short-term providers is trending the most.
The findings of this study can be used by management to inform their decision regarding participation in this shared economy model.
What will you learn?
Resident attitude towards short-terms rentals in 2019 vs. 2016

Turnkey Short-Term Provider – Why It's Trending?

Insights from three companies

Legal considerations to mitigate risks