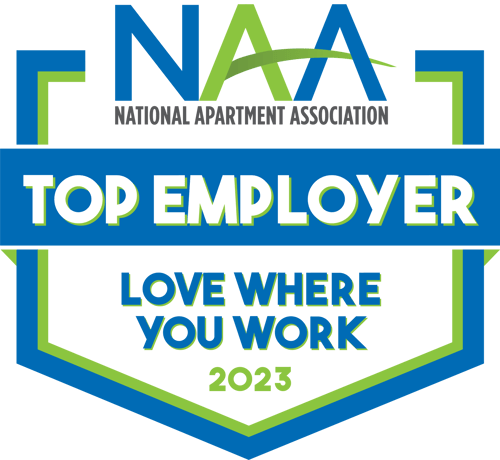 The National Apartment Association (NAA) has announced J Turner Research as a winner of the 2023 NAA Top Employers Awards, which recognize member organizations that foster cultures of collaboration, innovation and hard work. These awards pay tribute to management companies and suppliers from across the rental housing industry that have gone above and beyond to create safe, engaging and caring work environments over the past year.
"We are honored and thrilled to be recognized as a Top Employer by NAA for 2023. At J Turner Research, we aim to provide every team member with a positively enriching environment where everyone feels motivated and challenged enough to give their best to the team and our clients. I am exceptionally proud of the team we have curated over the years and congratulate everyone on this huge accomplishment," said Joseph Batdorf, president, J Turner Research.
"Congratulations to J Tuner Research, your 2023 NAA Top Employers award demonstrates your focus on employees, engagement and performance," said Bob Pinnegar, NAA President and CEO. "Your employees made it clear — J Turner Research cares about, listens to and acts upon the needs and ideas of their employees and is a great place to work. NAA appreciates your efforts in fostering a robust workplace culture and the hard work valuing and engaging your team over the past year."
Employees and their satisfaction – measured through an anonymous survey – determine the award winners and finalists in each of the four categories. The results of the survey are provided to all nominees to help organizations better understand and recognize employee sentiment.
About NAA
The National Apartment Association (NAA) serves as the leading voice and preeminent resource through advocacy, education and collaboration on behalf of the rental housing industry. As a federation of 141 state, local and global affiliates, NAA encompasses over 95,000 members representing more than 11.6 million apartment homes globally. NAA believes that rental housing is a valuable partner in every community that emphasizes integrity, accountability, collaboration, community responsibility, inclusivity and innovation. To learn more, visit www.naahq.org. NAA thanks its strategic partners Lowe's Pro Supply, Yardi and The Home Depot.