Bozzuto has 51 properties in the 2017 Elite 1% ORA® Power Ranking of properties by online reputation for the year 2017. The Kensington has bagged the number one award for three consecutive years including 2017. What do you attribute your success in online reputation to?
Our online reputation is directly related to the reputation we have built offline. When we create a lifestyle for our residents that reflects our core values and supports our passion for service, we by default, nurture fans that want to share their perspective on our brand with others.
We understand how valuable "home" is, how picking up and moving your life is such an important decision. Because of this, we take great pride in providing meaningful sanctuaries for our residents. This is what ensures our success through all channels (offline and online).
How do you respond to online reviews? And, who responds to reviews – is it an internal or external team?
The answer is "both". We have a united front to ensure that all commentary (online and offline) is responded to accurately and appropriately. The good and the bad. The sooner the better. It shows we care.
What is Bozzuto's strategy to manage its online goodwill and how important is it in your overall marketing efforts?
Marketing plays an important role in our dialogue with current and future residents. We really see marketing as a way to proactively "communicate" and continuously set expectations in a manner that is purposeful and relevant. The role of marketing is very much intertwined with the operations of our business—its function is not to simply generate leads, but to carry on the relationship that we initially built throughout the resident's stay with us. Hence, renewal is even more valuable than a new lease. Our marketing is meant to serve our audiences' needs, and we often use our online reputation to give future residents an authentic look into what living at our communities is really like.
How does Bozzuto use ORA® internally to evaluate the performance of its portfolio?
We use a number of vehicles and metrics to manage our reputation both online and offline. ORA® provides a valuable metric to continually evaluate our reputation and the impact that our reputation has for those searching for a new place to live. It also allows us to evaluate our performance on both micro and macro perspectives. This is a metric we can use as a telltale for performance and a leading indicator for sales efficiency.
How do you train and educate your employees – the property management teams to aid in achieving your online reputation management goals?
We start with our hiring process. Since our reputation is earned through the everyday experience we provide, we ensure that we hire people who will best represent our brand every day. This means they shared our brand's values and use them to govern their decision-making as they serve our customers.
Training is, of course, another aspect to ensure the appropriate tools are in place to help them be successful. And, metrics play a critical role in our reputation-management goals. You can't improve what you don't measure.
How do you use social media to interact with residents and prospects and which platforms do you use the most?
Our residents span all demographics so we always use a wide variety of social media channels to communicate with both our prospects and residents. Because of this, the value of these channels are often circumstantial due to the nature of their use. We use Snapchat much differently than we do Instagram or Facebook. Essentially, we have found that there is a natural approach to social media that fits the occasion and permanence of the communication.
What strategies do you use at the grassroots level to encourage and manage online reviews from residents and prospects?
We have a very simple approach to this that can be summed up in a philosophy: meaningful service (experiences) is what produces a valued reputation.
Over time, this builds legacy. We don't believe in taking short-cuts such as gamification or indirect incentives to convince our residents to write nice things about us. We do believe in ensuring they have as many access points to us on-site at the community and among our leadership as possible. The more we ask about their experience the more we can deliver valued experiences. It's that simple.
Because of this, we are highly available. We ask our residents what they think (online and offline). We have 24-7 online channels, like BozzutoListens.com, for them to provide us with both critical thoughts and accolades. The long and the short of it: we have built a culture here that promotes proactive dialogue and honesty with our residents.
For three consecutive years Bozzuto has ranked as the number one company among the NMHC top 50 managers for online reputation. What do you attribute your success to?
We believe that the experience truly does matter. Over our 30-year history, we have built a customer-focused (perhaps even obsessed) culture at Bozzuto. We believe everyone deserves their own sanctuary. With a focus on our residents' needs, we help them simplify their lives, build meaningful relationships and make lasting memories.
To provide this sanctuary, we hire, train and empower a team of individuals who share the same "customer-centric" philosophy, and who take pride in working collectively to serve as well as surprise and delight their residents at points in time that really matter. Our purposefully crafted culture and values-based organization directly contributes to a level of service and human-relationship-building that quickly establishes trust and respect with our customers.
The result is a connection that is deep, meaningful and memorable for our residents and our employees. This is our recipes for success.
What does the Bozzuto team do differently to deliver year on year on online reputation?
Beyond our culture, we always go back to the basics. We know open lines of communication are incredibly important, so our staff makes sure they're accessible to our residents. Our teams take great pride in helping solve their problems and in treating them like family.
One of the ways we have made it easy for residents to communicate with us, is through our program, Bozzuto Listens. This online, resident feedback platform embodies our customer service philosophy, to listen and provide timely responses.
Bozzuto Listens allows residents to directly send us their compliments or concerns. Property teams respond within hours and notifications are sent internally to ensure the feedback is shared with the right people. Bozzuto Listens has been a great way for us to further build connections, gain a direct line to residents' desires and pain-points, and ultimately implement changes that have elevated their experiences.
How does Bozzuto engage with its residents online? Share top three corporate best practices.
Empathetic and timely-responses to complaints as well as compliments—both online and in person. People really appreciate a quick follow-up even if you don't have a solution or answer for them quite yet, it shows that you're attentive and care about their needs.
A mobile-first approach. As people become more reliant on their mobile devices, we constantly analyze technology solutions with a mobile-first mindset. This allows us to create frictionless tools for research, information and communication.
Easy and direct accessibility to our staff with tools like BozzutoListens.com—our 24-hour portal for residents to share their concerns and compliments.
While this doesn't happen online, we believe the most valuable thing we do to engage with residents is interact with them daily on-site. This is the most personal way to build a meaningful connection and to open up lines of communication so residents feel comfortable coming to you at any time. We have also built a community of residents who are so engaged with our brand that they have volunteered to participate in a resident advisory panel, which allows us to have conversations with them about how we can continue to improve the living experience at Bozzuto-managed communities.
What are some of the unique online reputation challenges a large company like Bozzuto faces managing 58,000 units nationwide?
One thing we constantly pay attention to is maintaining the consistency of our service in a portfolio filled with vastly different communities. No one lives at "The Bozzuto". Every community we manage has unique qualities relative to its neighborhood, architectural nuances that define its function and character, and programming relative to the time of day, season and year.
While we cherish, celebrate and accentuate the unique nature of each apartment community, we are also very focused on delivering a consistent living experience that meets and exceeds the expectations of our residents.
From an online reputation standpoint, this is achieved by ensuring all of our team members are properly trained in responding to customer feedback. We all work together to meet our corporate standard of responding promptly and thoroughly.
It doesn't matter if you live at the biggest, newest, most expensive community in our portfolio, or if you're at the smallest, oldest, and most affordable, we value and respond to all resident comments and concerns with the same level of care.
An example of this can be seen in our second highest scoring community in our portfolio, Courts of Devon in Gaithersburg, Maryland. Out of the 215 communities we manage Courts of Devon is not brand new or located in a big city, but it is our second highest reviewed community, because it consistently delivers extraordinary experiences day-in and day-out that are valued and appreciated by its residents.
How do you educate your management and leasing staff on the importance of online reputation?
First, we hire for the right mind-set, building our team with individuals that already have a keen understanding of the value of reputation (both online and offline) and extraordinary customer service.
We are also very metric-driven and evaluate the importance of reputation as it contributes to our business success on a continual basis.
Lastly, we share our successes so that everyone can celebrate examples of "greatness" as one team. This also makes the "why" behind these successes easier to understand and to replicate in other scenarios.
Given the growing landscape of online review sites, which ones matter most to your residents?
This varies by location, demographics and online sophistication, so we take them all very seriously. What I can say is choosing an apartment is one of the largest decisions a person will make in a given year. If someone is going to go online to check a restaurant's reviews and reputation to ensure they're making the right choice for dinner, you can rest assured they're taking greater efforts to ensure their future living experience will fit their desires.
Are review responses handled centrally by a team or at the individual property level?
We do a combination of both. Ultimately, we have a "close the loop" process to assure proper response time and closure, regardless of review sentiment.
What is Bozzuto's approach towards negative online reviews?
Any review—positive, negative or neutral—is considered important. The fact that someone took the time to go online and share his or her thoughts means what they wrote deserves to be read, responded to and seen through to satisfaction. We are constantly striving to improve our residents' experiences, negative online reviews are an opportunity to reach out, make amends and devise pre-emptive solutions to help prevent future residents from having the same experience. We see negative reviews as a gift towards continual progress.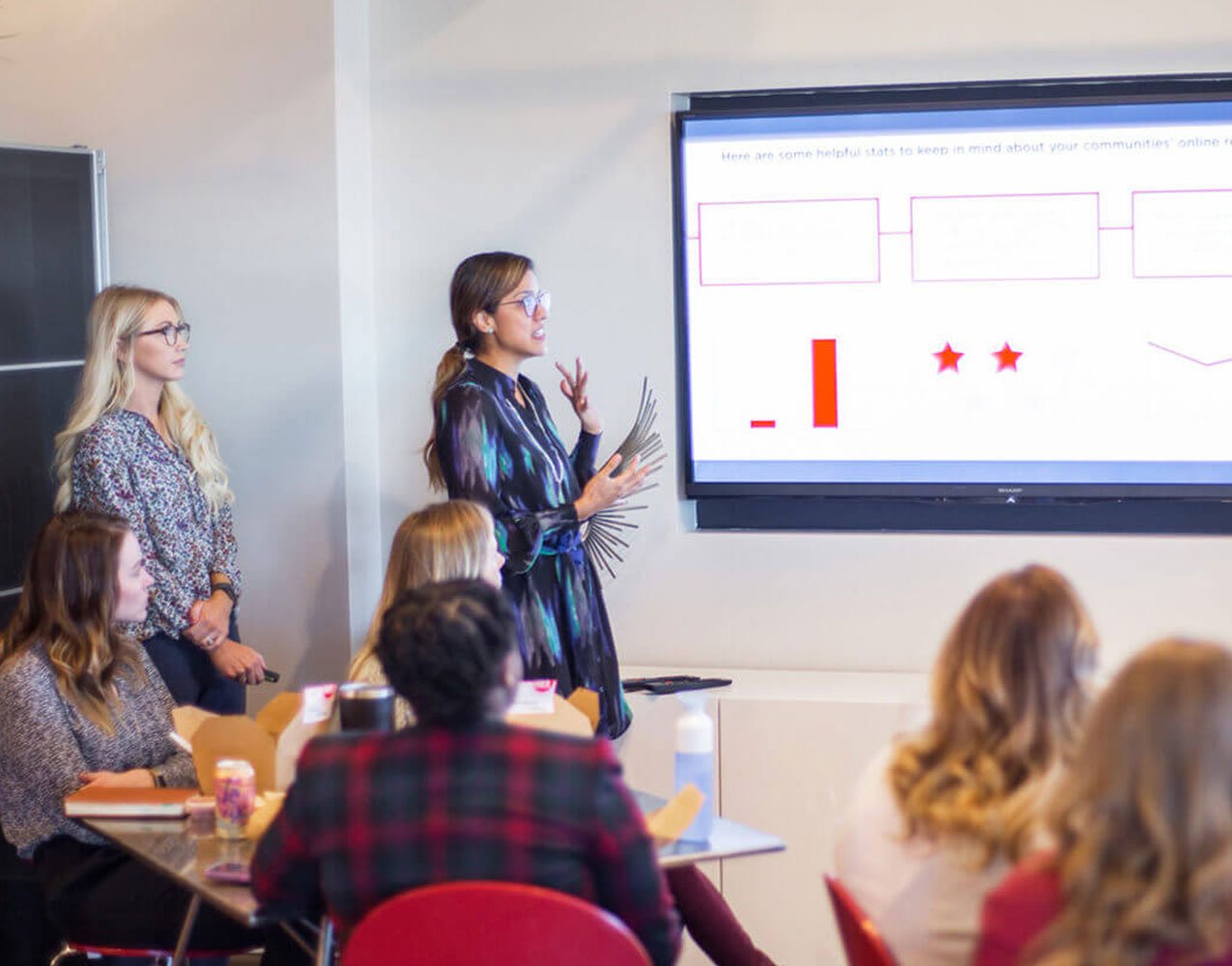 Want to become an ORA® Genius too?
Check out some answers to commonly asked questions for ORA®.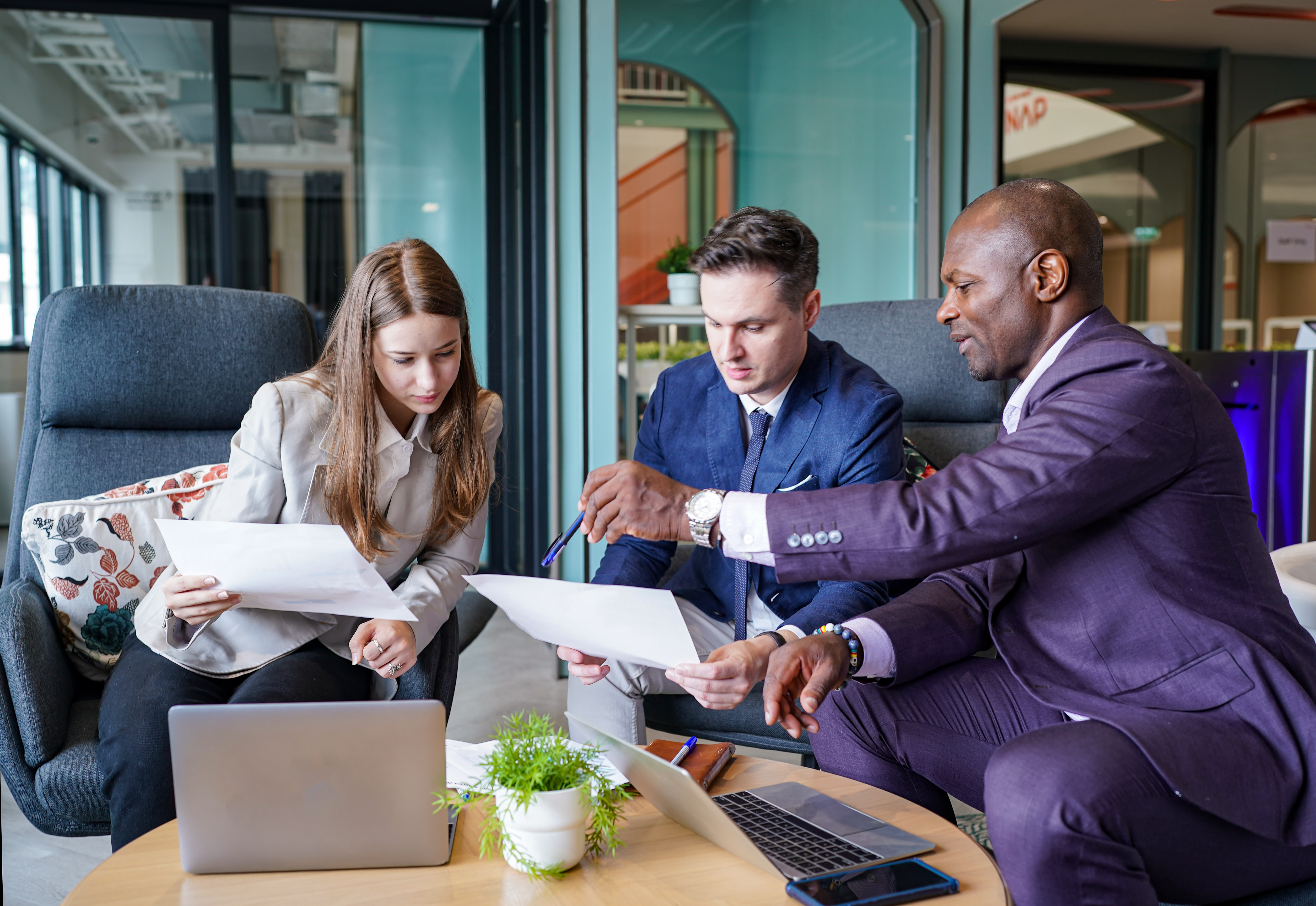 Hear from other ORA® Geniuses
Learn how they achieved high ORA® scores for their communities and portfolios. Visit our ORA® Genius Page for tips and tricks from your peers.