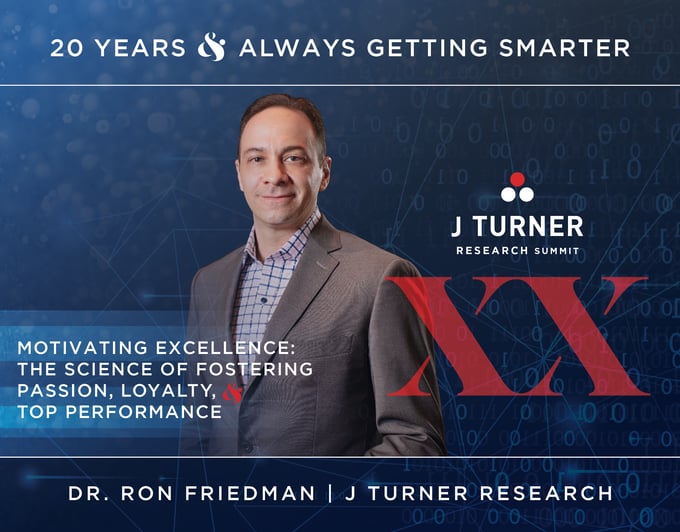 How do you motivate others to do their best work? For generations, leaders have received conflicting advice. But now, thanks to groundbreaking new research, we have clear, data-driven insights into the factors that generate employee engagement and sustain performance over the long term.
"A company is only as good as the people it keeps."
-Mary Kay Ash
In this compelling and persuasive presentation by keynote speaker Ron Friedman, you'll learn the surprising truth about what motivates excellence—and it's not money or titles. By fueling a team's psychological needs for mastery, relatedness, and autonomy, you will key in on the three most important factors for elevating your team's work performance and job satisfaction. But how do you do it? This unforgettable keynote will reveal just that.

You will learn:
The scientific secret to elevating your team's performance without burning them out.
Why do lavish bonuses, glowing performance reviews, and employee-of-the-month awards don't elevate performance—and what does.
How to make any job feel more rewarding.
Why great workplaces reward failure.
Friedman is an award-winning social psychologist, author, and speaker who helps individuals and corporations put the latest science into actionable strategies in the modern workplace. His company, ignite80, has helped over 100,000 leaders create high-performing teams at organizations like IBM, AB InBev, ADP, Walgreens, MassMutual, Cognizant, SunLife, Boeing, and Accenture. When he isn't helping teams improve their quality of life, you might just find him anywhere there is a pickleball court.
Don't miss this opportunity to learn more at the J Turner Research Summit, December 10–12, at the Four Seasons Resort in Scottsdale, Arizona.
For more information, visit https://www.jturnerresearch.com/research-summit.