No Way to Quantify Online Reputation
Cardinal Group, a property management company offering on and off-campus student housing, has always known that online reputation can make or break a property in the apartment industry. Based in Denver, Colorado, the company has been in business for 14 years.
With 1,800 team members in 35 states, they needed to have a simple and efficient way to track and respond to what residents are echoing online. Before J Turner, for the teams at Cardinal Group, it was daunting to stay on top of this daily process.
Knowing that the reviews were out there but not having a simple way to aggregate the data to make positive changes was frustrating. The teams had to log in to different sites to monitor what residents express and respond to the reviews directly on each site.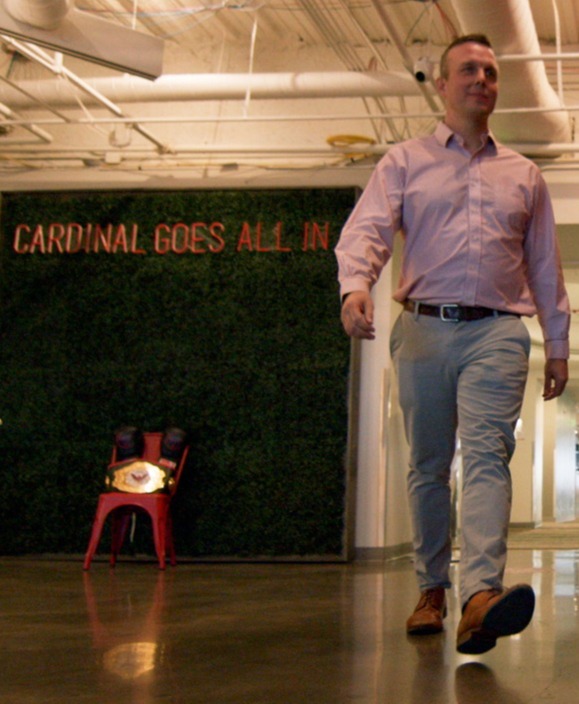 Across the country, property management companies like Cardinal Group were beginning to fully grasp the importance of online resident feedback. However, knowing feedback is critical and having a manageable way to assess and learn from it are distinct things. Without strategic analysis of the data, however, Cardinal Group would be unable to learn from their experience and grow.
The issue was not just a lack of insight. Cardinal Group manages multiple properties across the country, and without a single, unified management platform, the teams were dealing with fragmented sets of data.
It was challenging to identify trends to determine what was working and what needed refocusing. Without a dedicated approach to data analysis, Cardinal Group was at risk of losing residents and seeing a decline in their properties' online reputation.
Searching for a better way
Cardinal Group had a mission: How could they replicate the success of communities with higher resident satisfaction scores across their diverse portfolio? What changes could Cardinal Group make? The team understood that an all-in-one platform could help them monitor ratings and address concerns residents experienced. The company needed an intuitive and efficient way to track and respond to reviews in an organized and timely manner.
Simply organizing the reviews wasn't enough. Previous tracking solutions they'd used lacked insight and were not helpful for various levels of the organization. Everything was far too complex to get a clear picture of how they were doing in each community. For Cardinal Group, the ORA® score seemed like a logical solution because of the simplicity of the output.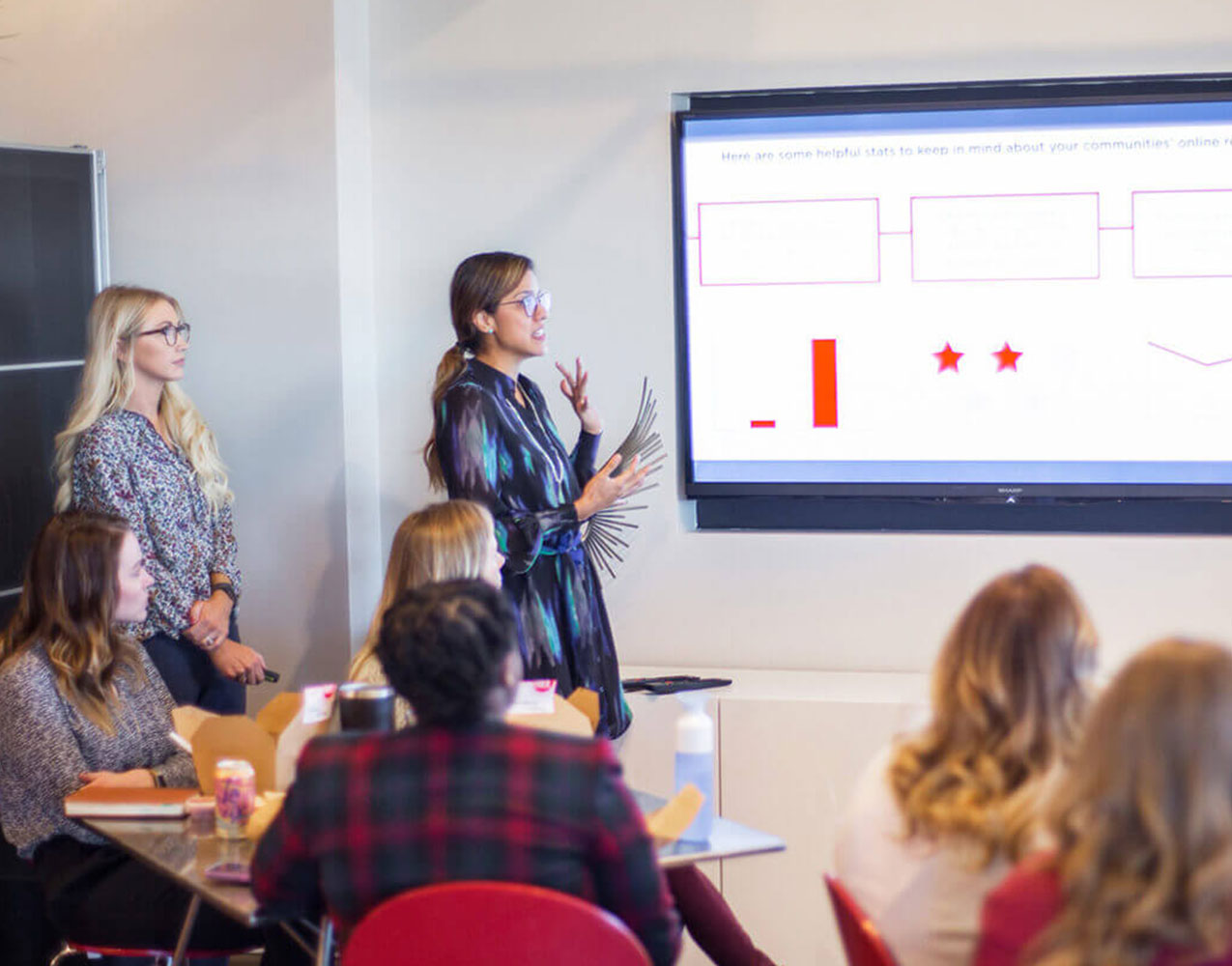 Choosing J Turner
As Cardinal Group researched and began to understand the intricacies of online reputation and how it represents more than simple data, company leaders knew they needed a company that had the right approach and foresight in using data for business growth. After hearing a conference presentation from J Turner Research President Joseph Batdorf, Cardinal Group found a partner to assist in this crucial endeavor. As its management team learned more about the ORA® score and its accurate assessment of the resident experience, they came to see a higher score not as a prize but as a result of their efforts in making residents truly love living in their units.
Addressing the Company's Needs
Cardinal Group began working with J Turner in 2016. In fact, they were J Turner's first client on Push. Now, they utilize almost all of the products J Turner offers, including Ratings Tracker Premium and Surveys. Both platforms have really helped the Cardinal team stay organized when it comes to monitoring online reputation. The easy functionality allows the teams to monitor and respond to reviews and surveys in a timely manner, which is key to resident satisfaction and a positive online reputation.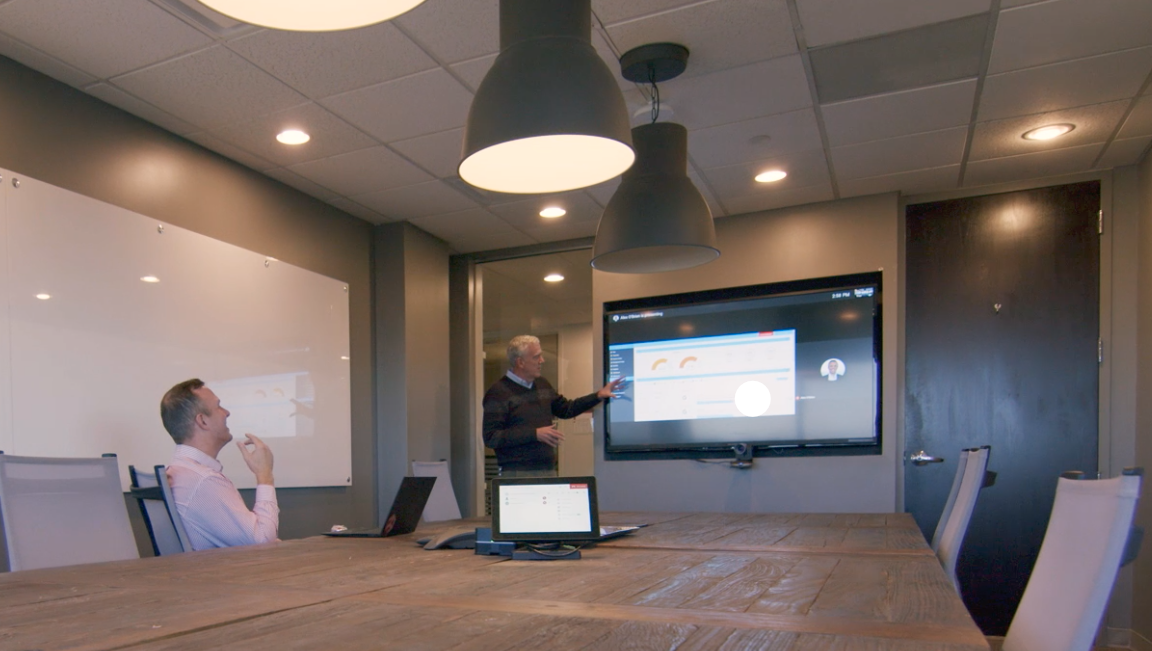 How J Turner Has Helped
Cardinal Group has seen tremendous growth from working with J Turner over the years. In a few years, they have skyrocketed from managing roughly 20,000 beds to 72,000 beds. It saw an ORA® score increase of 11.5 points, representing a 19% growth over the past three years. Regarding their TALi score, J Turner's unique statistical model that predicts customer loyalty, the company saw an increase of 2.5%. Cardinal Group's success with J Turner also extends to their conventional properties—they stand as the leader in the state of Colorado in ORA® scores. Cardinal Group understands strong ORA® scores occur when their teams focus on their residents' needs, and J Turner's services assist in that priority.
In their own words: "When you listen to your customer, good things usually happen."
360
Percent Increase In Beds
11.5
Point Increase in ORA® Score
2.5
Percent Increase in TALi Score
Want to See How J Turner Can Help Your Property? Increase Your ORA® Score in Just 90 Days.
More Case Studies

Asset Living
Asset Living wanted a better way to serve the residents living in their 70,000 plus units. With multiple review websites to manage and logins to juggle, it was time for an easier solution. With J Turner's Ratings Tracker and resident surveys, Asset Living now has a proactive way to increase resident happiness. See how we helped them!

Morgan Group
Morgan Group was struggling to get a handle on their online reputation. Overwhelmed with managing 35 properties and over 10,000 units, they wanted one simple way to keep track of resident reviews so their responses would be consistent. Learn how J Turner's solutions helped them regain control and improve their ORA® score by 7 points!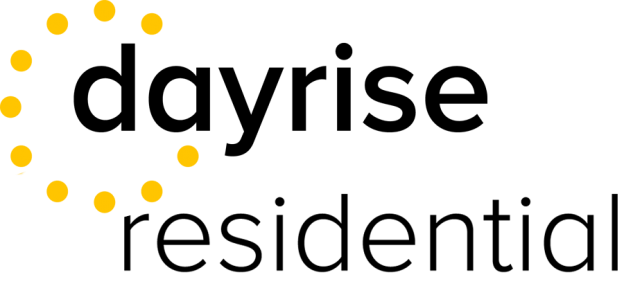 Dayrise Residential
Dayrise Residential knows that positive resident satisfaction has a direct correlation with renewals and new prospects. However, without the proper tools, the company was having issues keeping up with the constant stream of feedback from residents. Working with J Turner has provided them with the resources they need to gather information and use it to make improvements—resulting in a 17.5 point increase in their ORA® score.